External Cathodic Protection of all new/existing structures, storage tanks, buried piping, cross-country pipeline, well casing, ship hull, jetty, piles etc. in the following steps……………..
Detailed Design & Engineering Documentation
On receipt of Purchase Order, we shall prepare and submit detailed engineering package for CP System including preparation of:
Design Data collection
Technical Specifications for CP Material
Quality Assurance & Control Plan
Inspection & Testing Plan
Design Engineering & Calculations
Bill of Materials
Installation Drawings
Installation Procedures & Execution methodology
As Built Drawings.
Testing & Commissioning Procedures
Final Commissioning with report.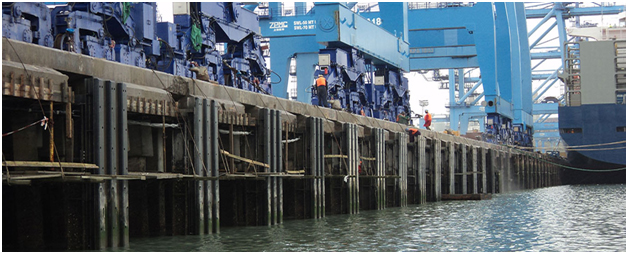 Rehabilitation of Existing CP System
All the design documents and drawings shall be vetted by NACE Certified CP Specialist.
Site Survey, Investigation, Design & Engineering:  will be prepared by experienced NACE Certified CP Specialist (NACE CP Level 4).
Installation & Supervision: Qualified NACE certified CP Engineer will be assigned to the project for installation, supervision and inspection work. These engineers shall be working under direct supervision of NACE Certified CP Specialist.
Pre-Commissioning/Commissioning: NACE Level 4 Specialist will perform pre-commissioning and commissioning work.
Final Report: Final commissioning report will be prepared and submitted with as-built drawings. The reports will be prepared under direct supervision of NACE Certified CP Specialist.
Final QA Check: All the technical documents and reports will be reviewed and signed by a NACE certified Corrosion/CP Specialist.
Other Services we provide………..
Rehabilitation of Existing CP System
Existing CP System Survey & Investigation
CP System Health Check-up (CP System Audit)
CIPS and DCVG Survey
AC/DC Mitigation
Interference Survey and Mitigation
Soil Resistivity Survey and Analysis
Failure Investigation

Combine CIPS & DCVG Survey
Internal Cathodic Protection: Storage Tanks-water, crude oil or other corrosive liquids, Vessels, Pipeline Internal Surfaces, Ballast Tank etc.